Vaping Inquiry - what are your thoughts?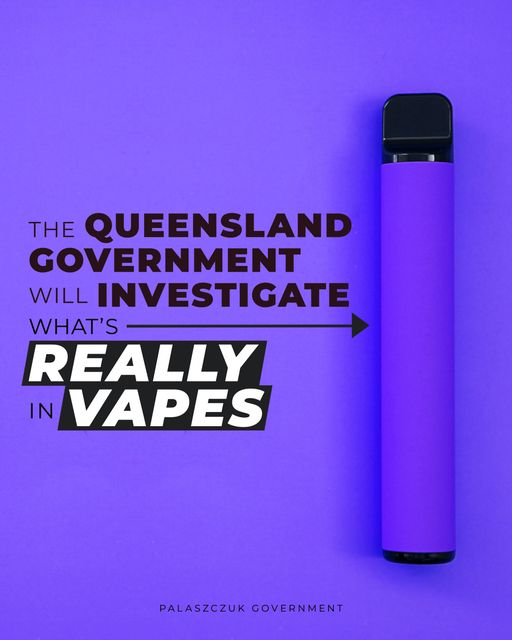 Queenslanders should know what they're putting into their bodies and understand the long-term health risks that may be associated with vaping.
And as a Government, we need to know how to address health issues that may come along with long-term vaping.
That's why a Parliamentary Inquiry will investigate the availability and prevalence of vaping devices – particularly among younger Queenslanders – and the health risks associated with e-cigarettes.
- The prevalence of e-cigarette use, particularly amongst children and young people
- The risks of vaping harmful chemicals, including nicotine, to individuals, communities, and the health system
- The approaches being taken in Queensland schools and other settings relevant to children and young people to discourage uptake and use of e-cigarettes
- The awareness of the harmful effects of e-cigarette use to an individual's health and the effectiveness of preventative actions.